Importance of Signage for Businesses
Last Updated: March 22, 2023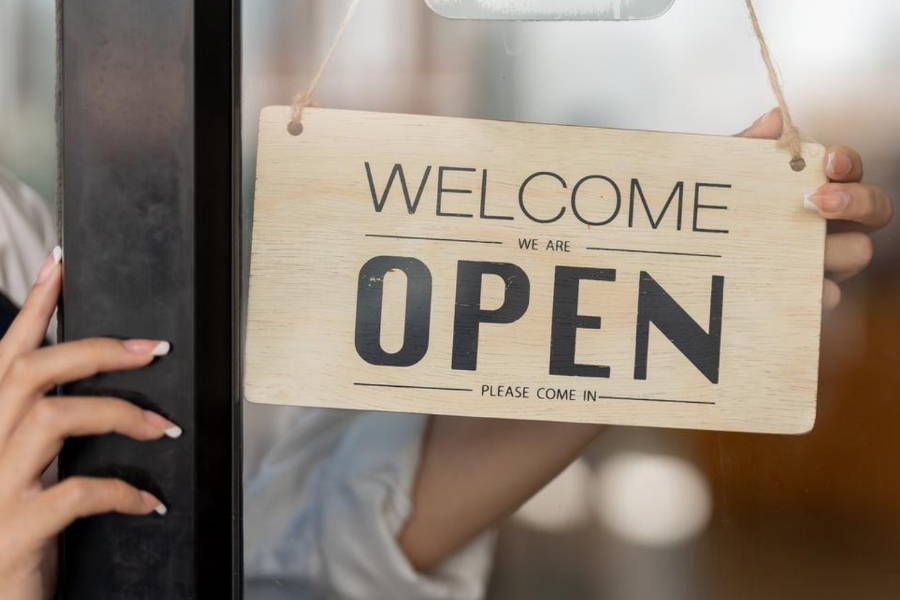 When it comes to running a business, it's essential to explore every possible avenue for promoting your brand and attracting potential customers. One highly effective approach that has demonstrated its worth in the business promotion world is by using signage. Custom signage can help your business differentiate itself from the competition and make a lasting impact on your intended audience.
What Makes Signage Important for Businesses
Here are 8 reasons for what makes signage important for businesses and why it is essential to incorporate signage into your overall marketing strategy.
1. For Attracting Customers
A customer cannot find you if they do not know you exist. Signage is an excellent visual for attracting customers to your business. A well-designed and strategically placed sign can catch the attention of passersby and draw them into your store. It is like a silent salesperson that works for your business 24/7!
2. Branding Recognition & Impression
Signage plays a crucial role in brand recognition. A well-designed sign can help establish your brand identity and create a lasting impression on your target audience. It is an effective way to build trust and credibility with potential customers.
3. Cost-Effective Advertising
Compared to other forms of advertising, signage is a cost-effective way to promote your business. Once you invest in a banner, for example, it will continue to promote your business for years to come. You do not have to pay for recurring fees like other forms of advertising such as TV commercials or print ads.
4. Increases Traffic & Leads
Signage can increase traffic to your business, especially if you have a physical location. A strategically placed sign can attract potential customers who may not have known about your business otherwise. It is an excellent way to create awareness and drive more foot traffic to your store.
5. Standing Out From The Crowd
In today's competitive market, it is essential to develop a competitive edge over other businesses. Signage can help your business do just that. A well-designed banner, for example, can give your business the attention you need over other businesses in your industry. It is a powerful marketing tool that can help you attract more customers and increase your revenue.
6. Call Out Your Customers
Signage can be used to provide valuable information to your target audience. For example, if you are a restaurant, you can use signage to display your menu or specials of the day. If you are a retail store, you can use signage to display your latest products or promotions. This is an effective way to communicate with your target audience and provide them with the information they need.
A well-designed sign can help build trust with your target audience. It shows that you are a professional and legitimate business, operating as such with proper and custom signage. It is an effective way to build a positive reputation and establish your business as a trustworthy brand.
Finally, signage can help increase your sales. A strategically placed sign can draw attention to your business and create a sense of urgency in potential customers. It can encourage them to make a purchase or take advantage of a promotion, ultimately increasing your sales revenue.
Other Signage Uses For Businesses
Wayfinding (Directional) Signage
Wayfinding signs are important for helping customers find their way around a business, building, or facility. These signs can provide directions to specific areas, point out entrances and exits, and guide customers through a complex layout. By using clear and concise signage, businesses can reduce confusion and frustration for customers and employees.
Safety Awareness & Compliance Signage
Safety & compliance signs are essential for protecting customers and employees from potential hazards. Signs can be used to warn customers about slippery floors, low-hanging objects, or other dangers. They can also indicate the location of first-aid stations, fire extinguishers, or emergency exits. Construction companies often use signage known as lamacoids for labeling important areas, equipment, or building systems such as piping. By using safety signs effectively, businesses can create a safer environment for everyone on their premises and meet compliance requirements. Aluminum signs are also a great choice for such need.
Identification signage is a type of signage used to help customers and businesses identify employees within an organization. They are typically used as name tags and badges, displaying the employee's name, position, and/or photograph, and are commonly used in settings where employees interact with the public, such as retail stores, hospitals, and hotels. The small, wearable signage helps improve professionalism of a brand and security measures for businesses.
Signage can also be used for attracting new candidates for hire, volunteers, hours of operations, traffic and landmark uses, and more!
Signage is an essential component of any business marketing strategy. It is an effective way to attract customers, build trust, and ultimately increase your sales revenue. Signage also has other surprising uses such as providing directions, ensuring safety, and providing much needed identification. If you are interested in incorporating signage for your business, have a conversation with us about your custom signage needs.
Striving for top-notch customer care!
We are available during and after business hours. Let us know how we can help you.
We serve locally across Ottawa and beyond! We offer free shipping for orders over $50.
Our remarkable supply chain relationships allow us to work within your budget, big or small.
Hours of Operations:
Monday - Friday: 10:00 a.m. to 2:00 p.m.
Saturday & Sunday: Closed
You are in advanced mode.
You can turn it off in left sidebar. To use advanced options, you will need to enter your own Google Maps API Key.
Get Google API Key
We pride ourselves in client care. Reach us after business hours, including weekends.