Why Employee Awards Matter
Last Updated: October 12, 2022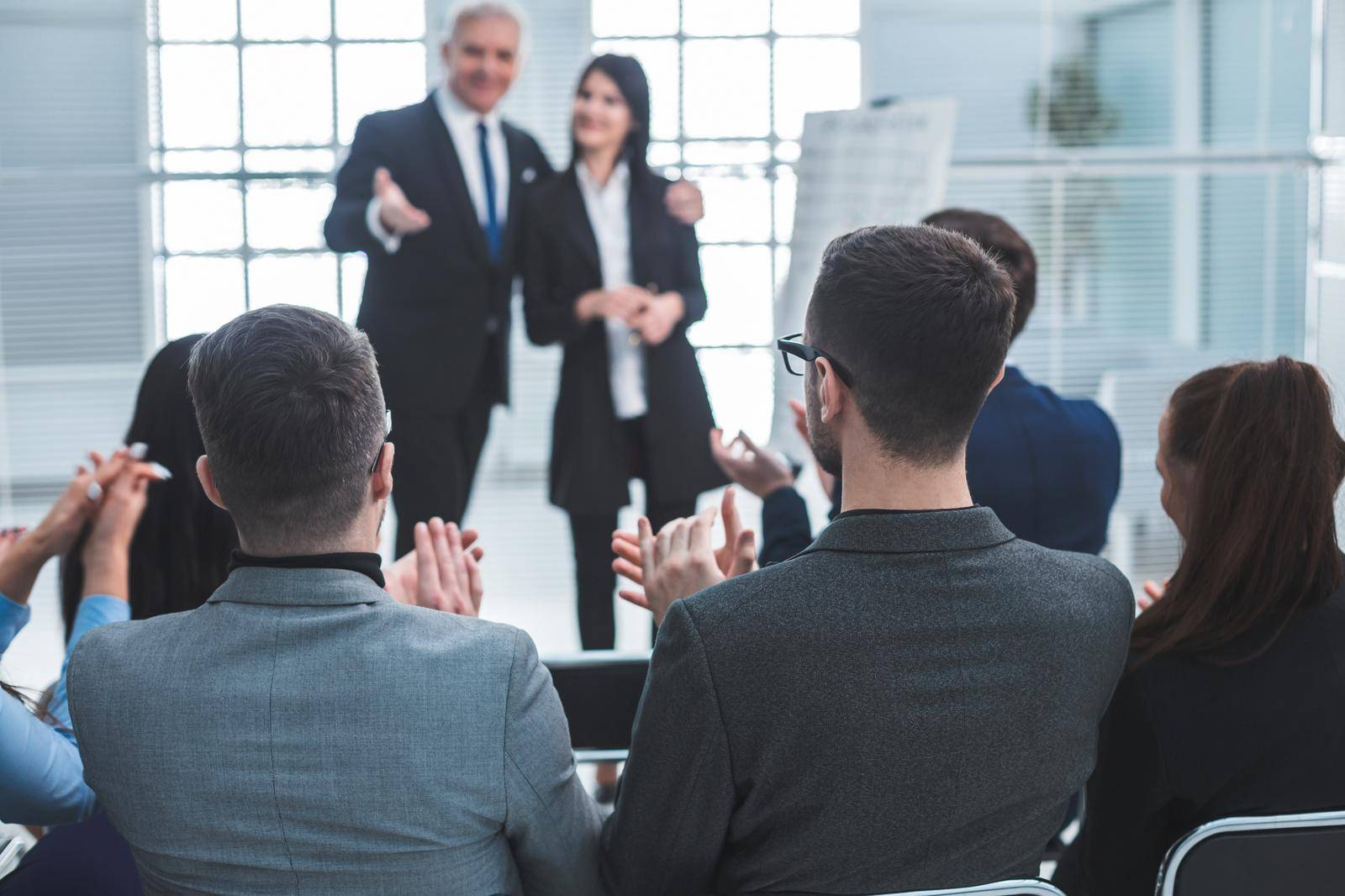 When it comes to employee recognition, awards matter. They provide a tangible way to show employees that their hard work can be deserving of recognition, display their achievements as a source of pride, and serve as a reminder that their contribution is valued. This, in turn, builds morale, motivation, and creates a more productive and engaged culture.
It can also become a stepping stone for attracting top talent and new business. There are also a few additional benefits on top we will explore in this article.
The Benefits Of Employee Awards
There are many benefits to giving employees awards. Here are 12 benefits to showing appreciation to employees with awards:
Encourage healthy competition with employee awards

Boost employee morale & satisfaction with employee awards

Enhance recognition of top performers

Encourage continuous improvement

Promote a positive company culture & workplace environment

Greater employee engagement

Generates positive publicity



Giving employees awards is a great way to show them that their hard work is noticed and appreciated. They give employees a sense of accomplishment and can help them feel appreciated by their employers.

How Do You Effectively Reward Employees?
Employee awards are a great way to show your employees how much you appreciate their hard work. Here are a few tips on how to effectively award your employees:
Make sure the award is meaningful to the recipient. Recognize achievements not just for their hard work but also for their dedication to your company.

Timing of award matters. Follow closely with great performance or achievement.

Be sincere and honest in your praise. The way you deliver the message matters.

Make sure the presentation reinforces your message. Emphasize the specific achievement or characteristic that makes the award matter to the recipient, and to those who are listening in.

Make certain that everyone in the company knows about it and understands why it was given. That way, everyone understands what it takes to achieve the award, what the celebration is for, and what to look forward to the next time.
As a bonus, you can also consider giving an award that is professionally designed or engraved with a personalized message or have a message card for the recipient.
The Impact On Retention And Attracting New Talent
To keep good employees and attract new ones, businesses need to offer employee awards. Awards can be given for a variety of reasons such as length of service, exemplary customer service, or meeting sales goals. Employee awards show that businesses value their employees and appreciate their hard work.
When considering employee retention, it is important to think about what will motivate your employees to stay with your company. Offering employee awards is one way to show your appreciation for a job well done and encourage your employees to stay with your company. In addition, awarding employees sends a message to potential new hires that your business is a great place to work. It also brings excitement when employees can share their excitement on social media.
If you are looking for ways to improve employee retention and attract new talent, we have a variety of employee awards to choose from.
Employee awards are a valuable way to show employees that they are appreciated. They can also be used to motivate employees to achieve even more. Employee awards can be a great sign and helps create a positive work environment and build morale.
A great, timely, and deserving award can also become a great marketing tool leading to talent referrals and potentially new business. Giving out awards is not only good for employees, but it also benefits the company as a whole.
Striving for top-notch customer care!
We are available during and after business hours. Let us know how we can help you.
We serve locally across Ottawa and beyond! We offer free shipping for orders over $50.
Our remarkable supply chain relationships allow us to work within your budget, big or small.
Hours of Operations:
Monday - Friday: 10:00 a.m. to 2:00 p.m.
Saturday & Sunday: Closed
You are in advanced mode.
You can turn it off in left sidebar. To use advanced options, you will need to enter your own Google Maps API Key.
Get Google API Key
We pride ourselves in client care. Reach us after business hours, including weekends.