How To Create An Employee Awards Program
Last Updated: October 12, 2022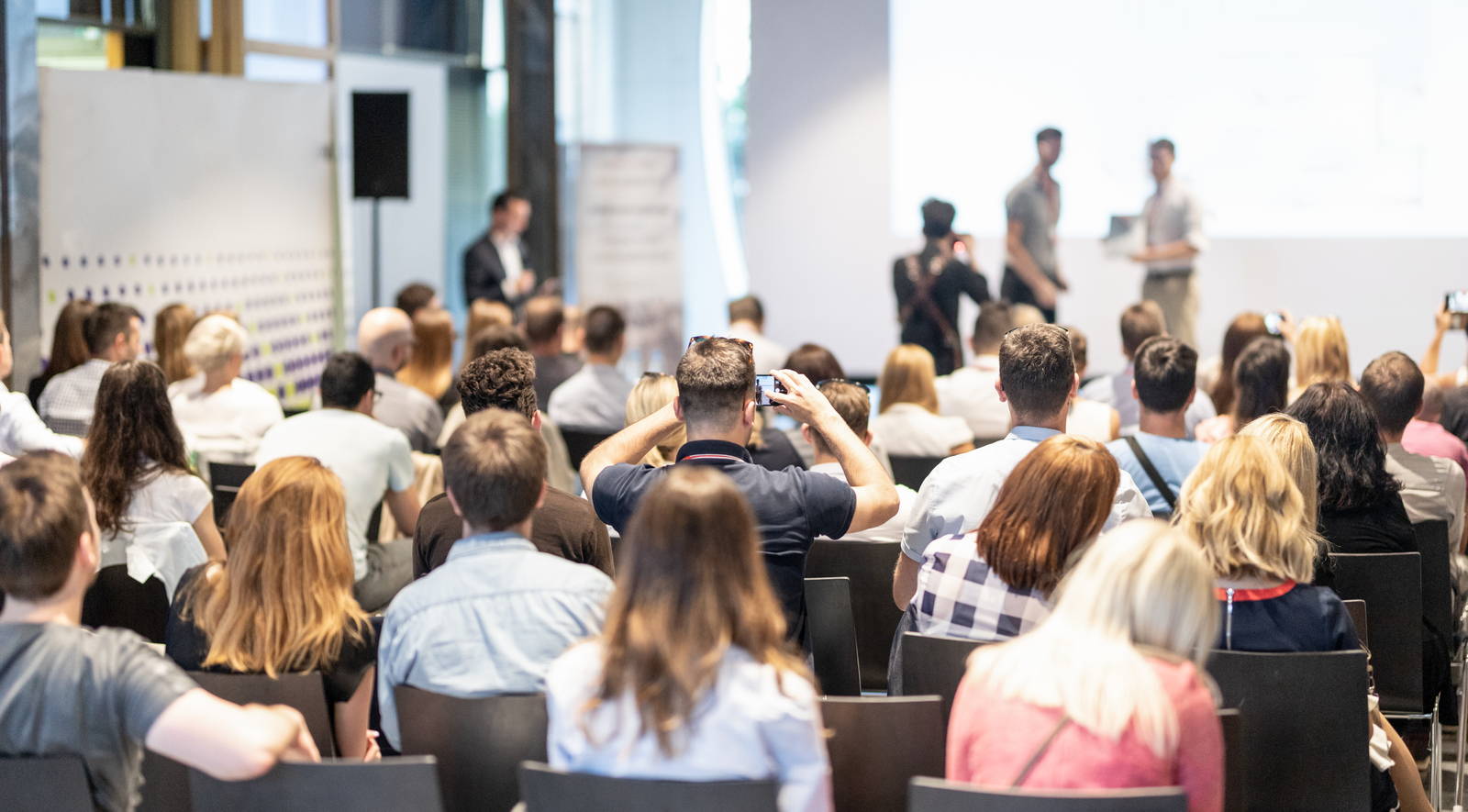 Employee awards can play an impactful role in boosting morale and motivation in the workplace.
A well-designed employee award program can help recognize and reward employees for their hard work, dedication, and achievements. Employee awards can help build a positive corporate culture and foster a sense of camaraderie among employees. The bottom line, employee awards matter.
Here are 6 steps to creating an employee award program that works:
Define The Purpose Of The Award Program
What is the purpose of the award program? Are you trying to recognize individual achievements, celebrate milestones, or provide rewards for outstanding performance?
Define the criteria for an award. There are many different types of employee awards and each one has its own criteria.
If you are not sure, consider asking employees and involving them in defining and creating the award program.
Select Employee Criteria For The Award Program
When selecting employees for an award program, businesses should consider a few key criteria:
The employee should have made a significant contribution to the company. This could be in the form of improving processes, developing new products or services, or increasing sales.

The employee should be someone who is respected by their peers and superiors. This respect could be earned through hard work, dedication, or exemplary customer service.

The employee should be someone who is seen as a role model within the company. This means they uphold the company's values and are a positive influence on those around them.



Choose The Type Of Employee Award That Best Fits Your Organization
When choosing employee awards, it is important to consider what type of employee award will best fit your organization.
There are many different types of employee awards, and the best way to choose is to first identify the purpose of the award. Do you want to recognize outstanding achievement? Encourage positive behaviour? Reward years of service?
Once you know the purpose of the award, you can narrow down your choices and select the type of employee award that best fits your organization.
Develop An Award Nomination Process
An employee recognition program is only as good as its nomination process.
An effective way to get employees more engaged in the recognition process is to allow for nominations from anyone in the company, not just supervisors. Employees can nominate their peers, managers can nominate direct reports, and customers can even nominate employees they've interacted with.
When writing nominations, it's important to be specific about why the nominee deserves the award. The best nominations are well-written and provide concrete examples of how the nominee has gone above and beyond their job duties. It's also helpful to include quotes from co-workers, customers, or others who have witnessed the nominee's exceptional work.
Once all the nominations have been collected, a committee can review them and select the winners.
Create An Award Selection Committee
When it comes to employee awards, one size does not fit all. The best way to ensure that your awards program is tailored to the needs of your organization is to create an award selection committee.
This committee can be composed of employees, managers, and HR professionals. Its role is to identify the criteria for each award, select the recipients, and determine the frequency of the awards.
An award selection committee can help you create a more meaningful awards program that recognizes the achievements of your employees, too. By involving everyone around the organization in the process, you can ensure that the awards are aligned with your company's values and culture.
A well-designed awards program can boost morale and motivation, leading to improved performance and retention.
Implement And Promote The Employee Award Program
Most businesses have some sort of employee recognition program in place, but many don't promote it very well. By making a few changes and doing a little bit of extra work, you can make sure your employees feel appreciated and that your awards program is a success.
Here are a few tips for promoting your employee awards program:
Promote the program. It's important that everyone knows about the program. Hold an informational meeting or send out an email explaining the program and how it works. Let employees know when nominations are due and encourage them to nominate their peers.

Get input from employees. Ask about what types of awards they would like to see offered. This will help ensure that the awards given are ones that employees care about winning. Ask them what they think about the awards as well.

Publicize the winners! Announce winners in company newsletters or at staff meetings. Let employees know how proud you are of their accomplishments. Give them a platform to tell their stories, too.



Track And Iterate On The Employee Award Program
If you want to keep your employees motivated and engaged, it's important to have an employee award program in place. But it's not enough to just hand out awards – you need to make sure that the program is effective and iterate for improvement as needed.
Start a spreadsheet, make sure the criteria for winning are laid out, track what employees are eligible, then find ways to collect feedback about the program and awards program over time.
As your business changes, so too should your employee award program. Be willing to make changes as needed to ensure that the program is always relevant and effective.
While employee awards may not seem like a big deal, they can make a big difference in the workplace. The average worker will spend over 90,000 hours at their job in a lifetime. That's a huge chunk of time and it's important to feel appreciated for your work. Employee awards are one way to show your staff that you value them and their efforts.
Striving for top-notch customer care!
We are available during and after business hours. Let us know how we can help you.
We serve locally across Ottawa and beyond! We offer free shipping for orders over $50.
Our remarkable supply chain relationships allow us to work within your budget, big or small.
Hours of Operations:
Monday - Friday: 10:00 a.m. to 2:00 p.m.
Saturday & Sunday: Closed
You are in advanced mode.
You can turn it off in left sidebar. To use advanced options, you will need to enter your own Google Maps API Key.
Get Google API Key
We pride ourselves in client care. Reach us after business hours, including weekends.